With blocks starting from just $225,000 and house designs from $124,614 "Beeliar Rise" offers great value in a rapidly-developing suburb just 20 minutes South of Perth. Stage 1 of this development is now for sale, including a grouped housing lot.
Constructive Media has built the Sureland Developments website which includes an interactive "live" siteplan so you can see the status of each of the lots, together with information on other projects currently on offer – including the stunning Lakeview Rise development in Sinagra.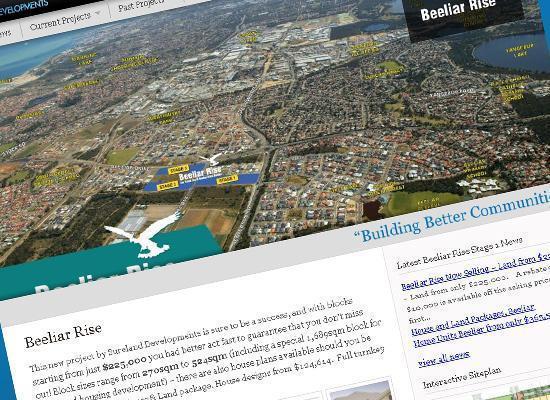 For more information please visit the Sureland Developments website.
Related Links:
Sureland Developments: http://www.sureland.com.au