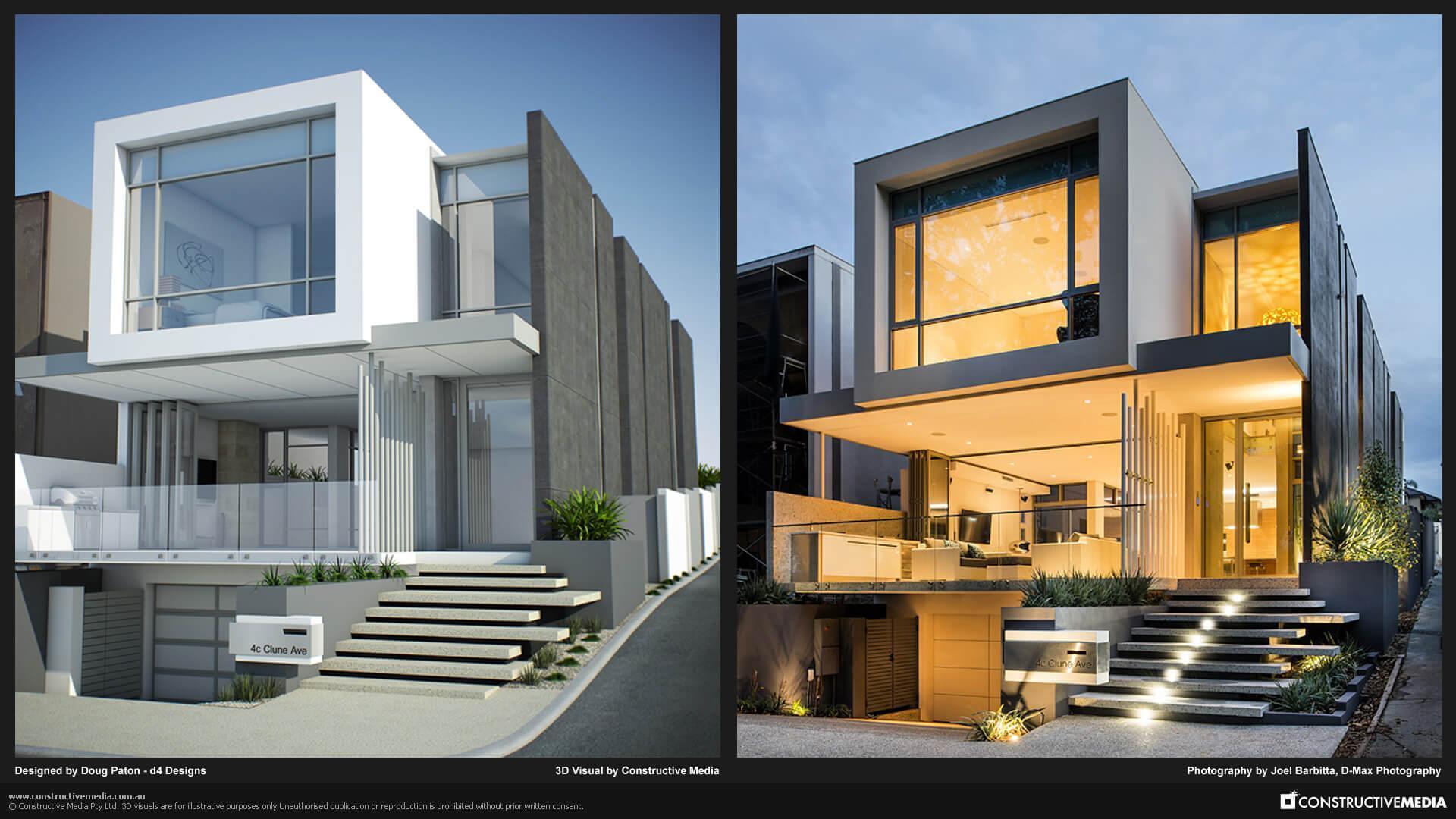 Design guru Doug Paton from d4 Designs crafted this amazing residence, and brought it to Constructive Media to have 3D visuals created. Now you can see the results of the finished construction and can compare them side by side!
Thanks to the magic of Joel Barbitta from D-Max Photography, the before and after shots look remarkably similar – phew!
For more information please contact:
d4 Designs – www.d4designs.com.au
D-Max Photography – www.dmaxphotography.com.au
Let's Work Together:
To start your next project, simply let us know a little about yourself and let's work together to build something great!
---