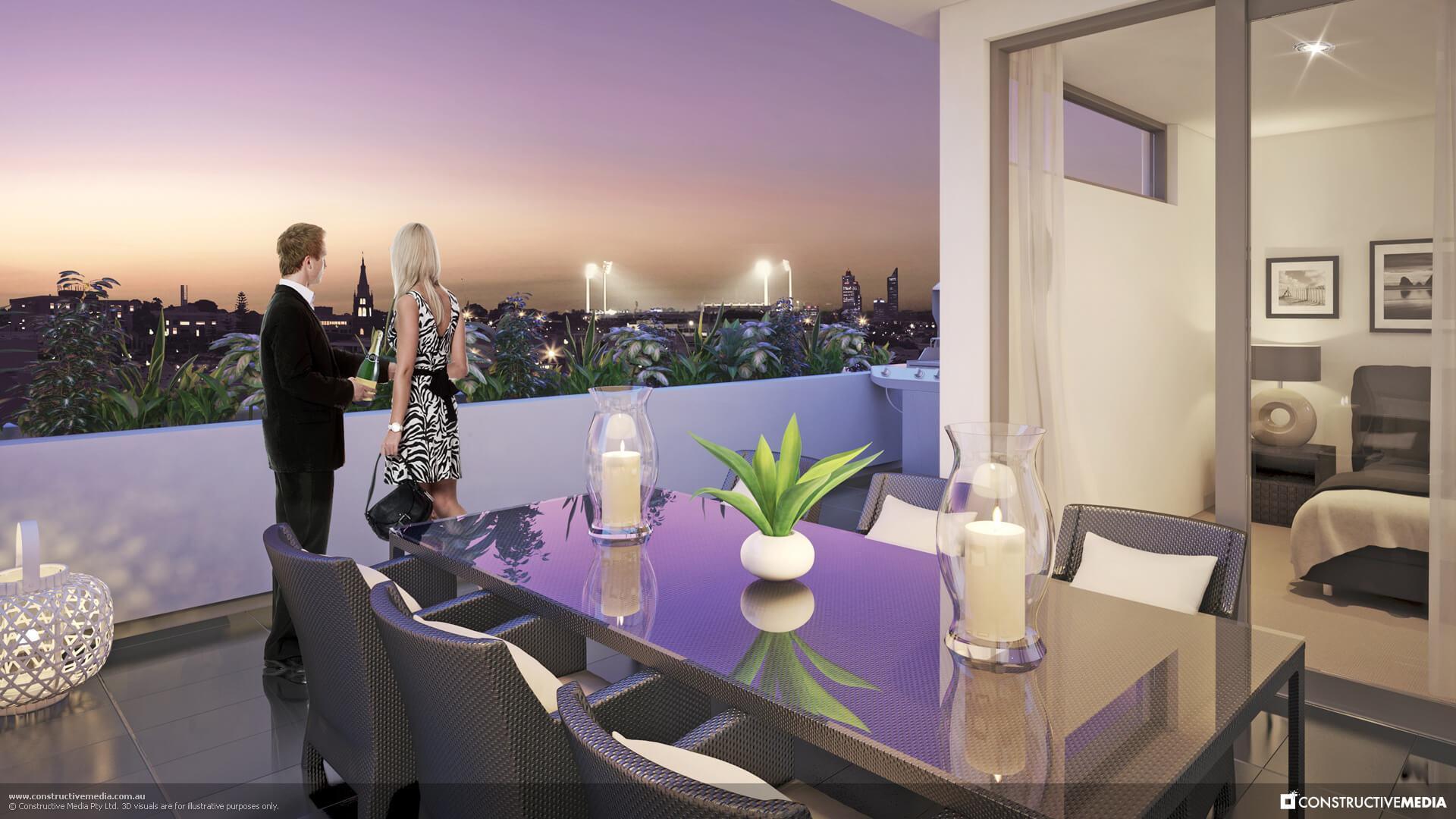 Located in the booming Subi Centro precinct is the new "Encore Luxury Apartments" development, an 87 apartment, five-storey building in Roydhouse Street designed by Hillam Architects to provide an affordable package for the highly sought after luxury apartment lifestyle just minutes of the CBD and within walking distance from the best amenities that cosmopolitan Subi has to offer.
The development is being showcased to discerning homebuyers and investors as the ultimate in urban contemporary apartment living through these 3D visuals and an impressive promotional video by Constructive Media depicting the luxurious Subi apartment lifestyle, allowing potential buyers to see and experience the feeling of their new home.
These visuals have been incorporated into marketing materials and an outstanding website by Design Collision.
Visit www.encoresubiaco.com.au for more information.
Let's Work Together:
To start your next project, simply let us know a little about yourself and let's work together to build something great!
---