IT IS ALWAYS GREAT TO SEE OUR IMAGES spring up both online and in print media! The new @home development for the Mercia Property Group uses 3D visuals created at Constructive Media, and it features in a promo spot online.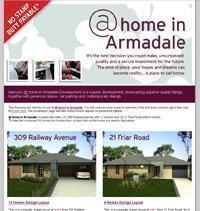 Looks like Armadale is the place to develop these days, this property boom is definitely allowing Perth to expand!
related links:
Mercia Group : www.mercia.net.au
Let's Work Together:
To start your next project, simply let us know a little about yourself and let's work together to build something great!
---