It started out as a routine patrol of the Shenton Park area, when one of the staff of Constructive Media discovered a lovely sign promoting the new Trillogie development! Lo and behold, it's not just the one sign, but two – there's a residential and a commercial part to this development!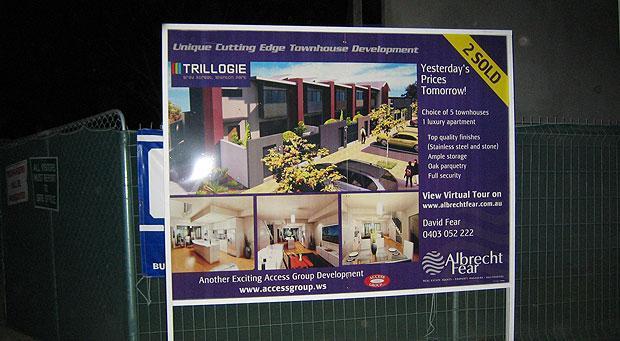 Ok, so we knew the signs were going up, and we also don't regularly patrol the Shenton Park area (some days we just do it for the benefit of the community, some may even refer to it as "community service" – just kidding!) but it was dark and it was an opportunity to take photos of our visuals being used for their intended purpose!
Exterior and interior visuals were created by Constructive Media, as well as the logo design for the Trillogie development – a virtual tour is available for viewing from the Albrecht Fear website.
Let's Work Together:
To start your next project, simply let us know a little about yourself and let's work together to build something great!
---