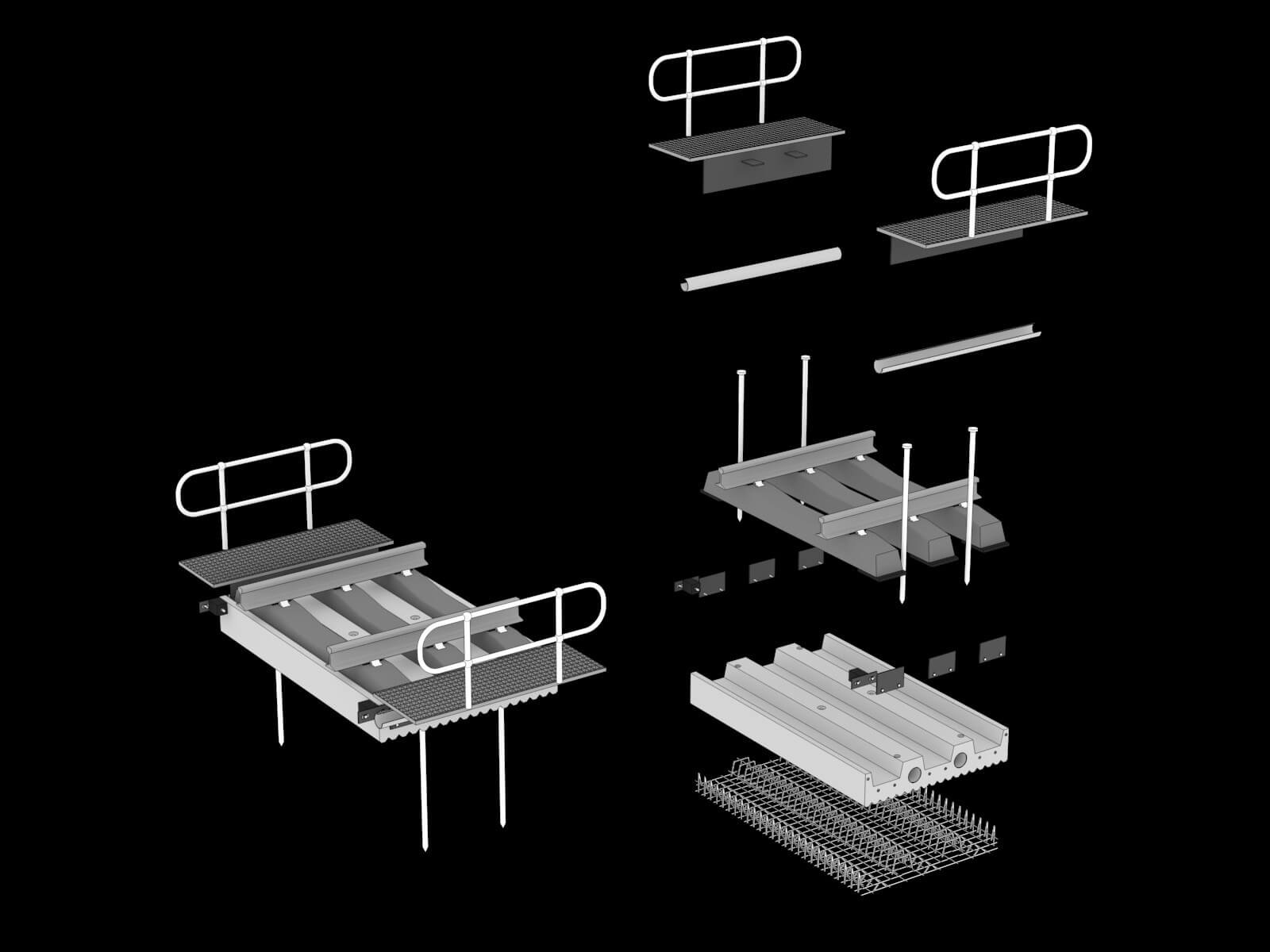 When the lads at JD Rail have an idea they don't muck about! Sick and tired of seeing the same problems repeated over and over again with conventional ballast rail systems, they thought – "There must be a better way!"
So they went right back to the very beginning, and realised that traditional methods were fundamentally flawed when it came to the dispersal of floodwaters. The "washout" of ballast following heavy rains has lead to many documented cases of expensive derailments.
After rigorous testing, they have invented the "SmartTrack" system which is aimed to reduce maintenance (hence reducing associated costs), reduce weight (useful on bridges) while also being flexible for use in a variety of situations.
Constructive Media helped JD Rail to visualise their invention using 3D animations that communicates the benefits that this "SmartTrack" system has over traditional ballast rail systems.
For more information on SmartTrack please contact JD Rail Solutions:
Telephone: (+618) 9452 2844
Web: www.jdrail.com.au
Let's Work Together:
To start your next project, simply let us know a little about yourself and let's work together to build something great!
---