Making a dream come to life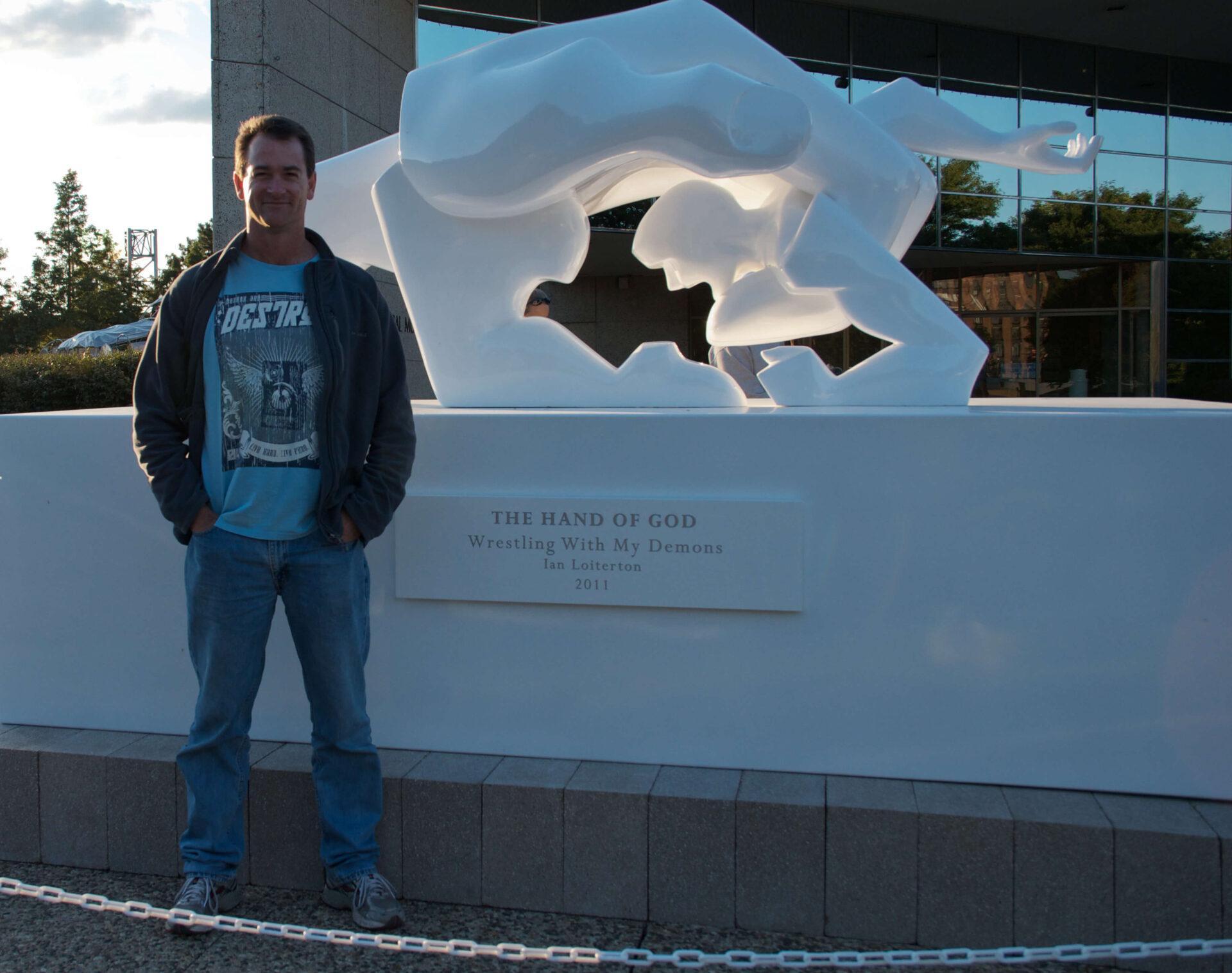 When Ian Loiterton approached Constructive Media with a rather unusual request to "make his 2D sketches come to life" we thought – well, why not?! Ian's dream was to enter his sculpture "The Hand of a Savage God" into ArtPrize, an open international art sculpture competition held in Grand Rapids, Michigan.
Ian presented a series of 2D hand-drawn sketches to Mark at Constructive Media, and worked closely with him to start creating a full 3D model of his idea. This model was worked, and worked, and reworked until Ian was happy!
Ian then took this 3D model and with the assistnace of Composite Components brought this to Swarbrick and Swarbrick and had the sculpture created out of fibreglass!
After a few attempts at getting the paintwork right, the sculpture was finished and was then packed up to be sent – next stop, Michigan, USA!
And after all this work, the sculpture was put on display in Grand Rapids Michigan at the ArtPrize exhibition! (Photos by Blake Wisz Photography)
A huge congratulations to Ian Loiterton for his amazing ideas, and also to Mark Whelan at Constructive Media for helping Ian to turn his dream into a reality.
Let's Work Together:
To start your next project, simply let us know a little about yourself and let's work together to build something great!
---