Oxygen Apartments built in Joondalup
The Oxygen Apartments have been completed in Joondalup! 3D visuals of this development were created back in 2007 so it's great to see the end result, featured in the Builders Choice magazine (March 2010 edition).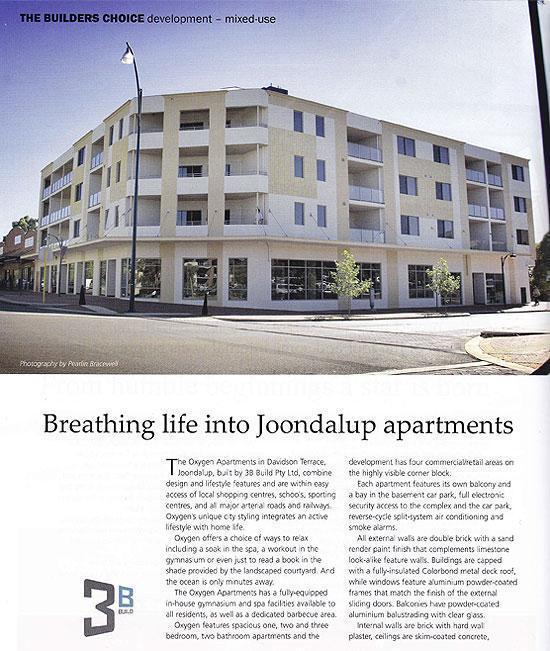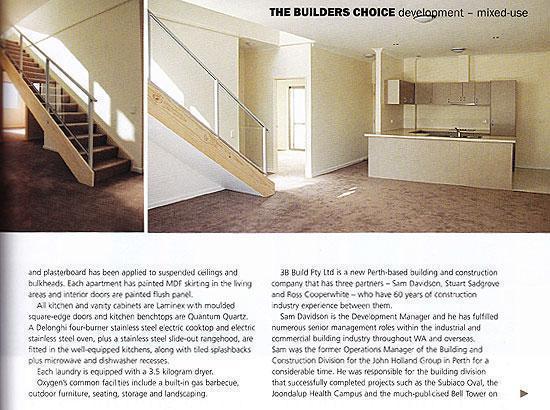 Designed by Studio Di Architettura, these apartments represent great value – so much so that they're pretty much all sold already!
Related Links:
Oxygen Apartments: www.o2joondalup.com.au