Parisian Decadence for sale!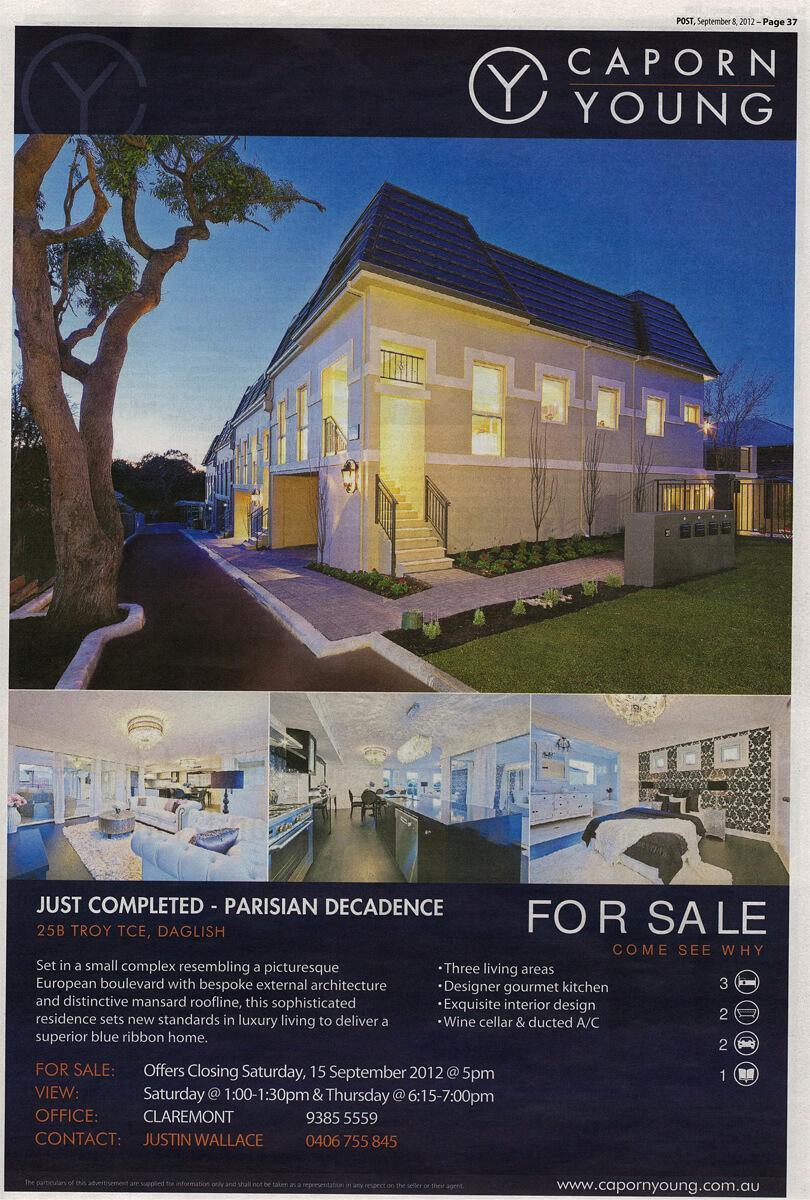 Plans were drawn up back in 2009 to introduce a little Parisian culture into Daglish, with the development of a set of quaint townhouses reflecting quite a different style than the usual "minimalist contemporary" look that was dominating the market. So Constructive Media was asked to help potential purchasers visualise what these individual designs would look like.
Fast forward to this weekend's copy of the POST and you'll find the finished result! These unique townhoses are now on sale and look every bit as amazing as what the 3D visuals looked like!
In a small complex resembling a picturesque European boulevard with bespoke external architecture and distinctive mansard roofline, please contact Caporn Young for more details.
Let's Work Together:
To start your next project, simply let us know a little about yourself and let's work together to build something great!
---