Yes, the image does represent the subject of this article – though it does take a while and ultimately will make you cringe.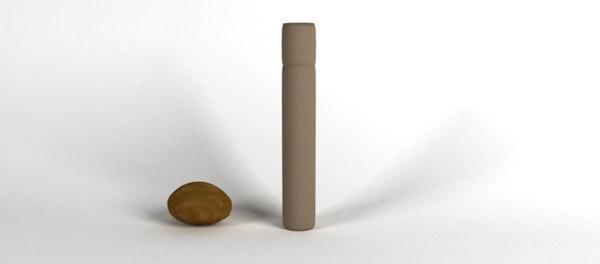 November's competition ended up with two people on an astounding 9/10 answers correct. Instead of holding an old-fashioned gunfight we decided to surprise the lucky two people with a phone call and asked them a tiebreaker question. This question was:
Tiebreaker question:
Erin recently stated that the Constructive Media office smelt like squashed ________ :
(A) "Ants"
(B) "Tomatoes"
(C) "Figs"
Amazingly, both contestants correctly guessed it was "Ants" and thus an emergency tiebreaker question had to be conjured up.
Emergency tiebreaker question:
Hopefully said tongue-in-cheek, one of the Constructive Media staff members was recently nicknamed a _________ by the General Manager of a building company. Was it:
(A) "Chimpanzee"
(B) "Tank"
(C) "Prostitute"
Only one of the two contestants got this question correct, and it was Robert Kirkovski who takes home the Indiana Jones 4-disc DVD box set! Commiserations to the runner-up, you came so close!
This emergency tiebreaker question leads us into the rapid-fire December competition which continues on the theme of "silly sayings in Constructive Media" – ideal for getting everyone in the merry mood for Christmas!
Let's Work Together:
To start your next project, simply let us know a little about yourself and let's work together to build something great!
---