Public Art in Forrest Place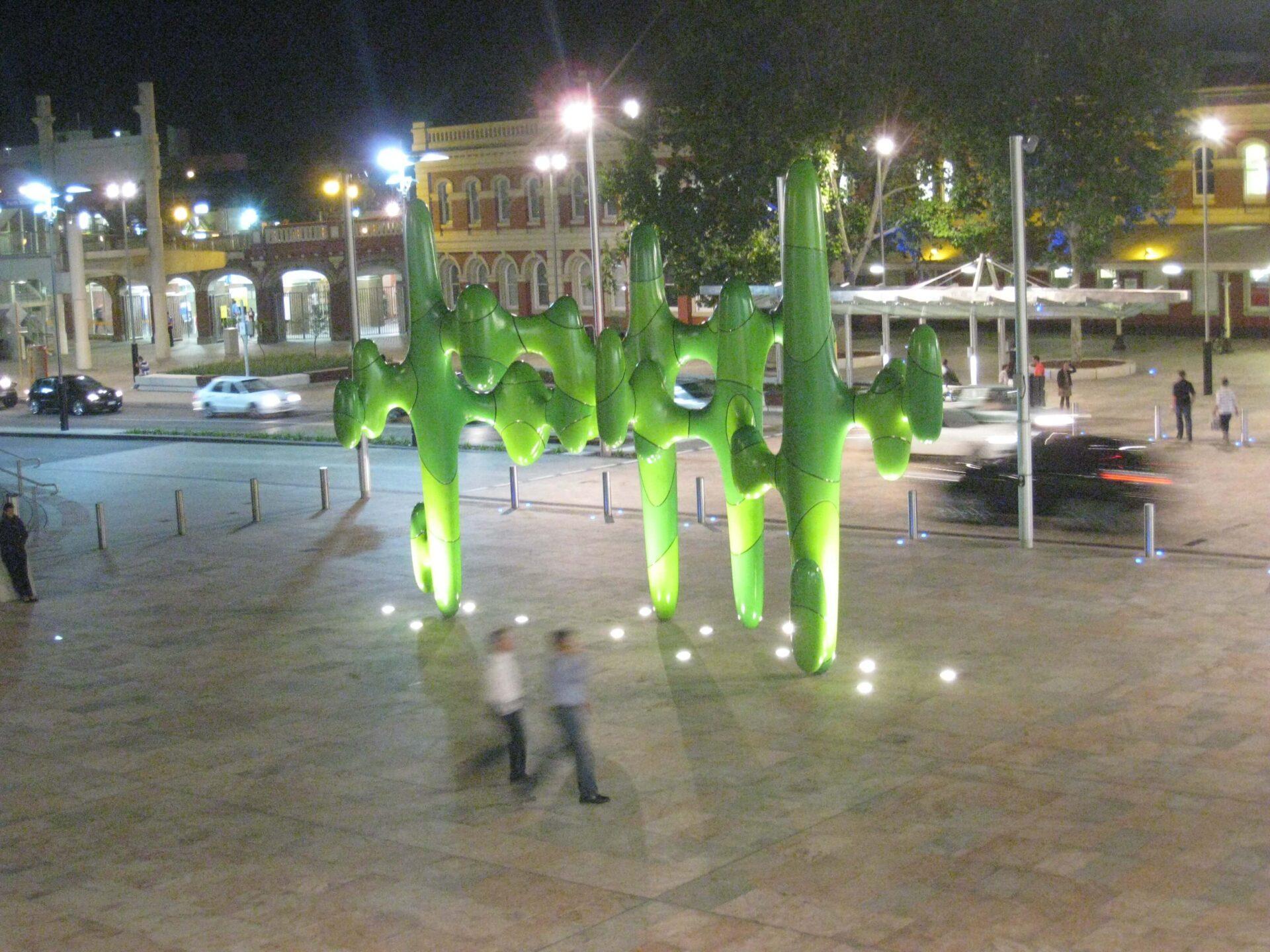 The 6.5m sculpture that is now situated in Perth's Forrest Place was selected through an international art contest known as "Situate" and was won by artist James Angus.
The artwork has attracted a lot of interest and has received a variety of nicknames from "That Giant Green Blob" to "The Cactus!"
Constructive Media assisted with the 3D visualisation for the "Situate" international competition back in 2009 and has since assisted other artists visualise their ideas.
Announced by the Hon John Day MLA, Minister for Planning, Culture, and the Arts, the winner's artwork is now open for public viewing in the heart of Perth's Forrest Place.
This sculpture brings colour and a sense of fun into the city, the next time you're walking through Forrest Place check it out!
Let's Work Together:
To start your next project, simply let us know a little about yourself and let's work together to build something great!
---