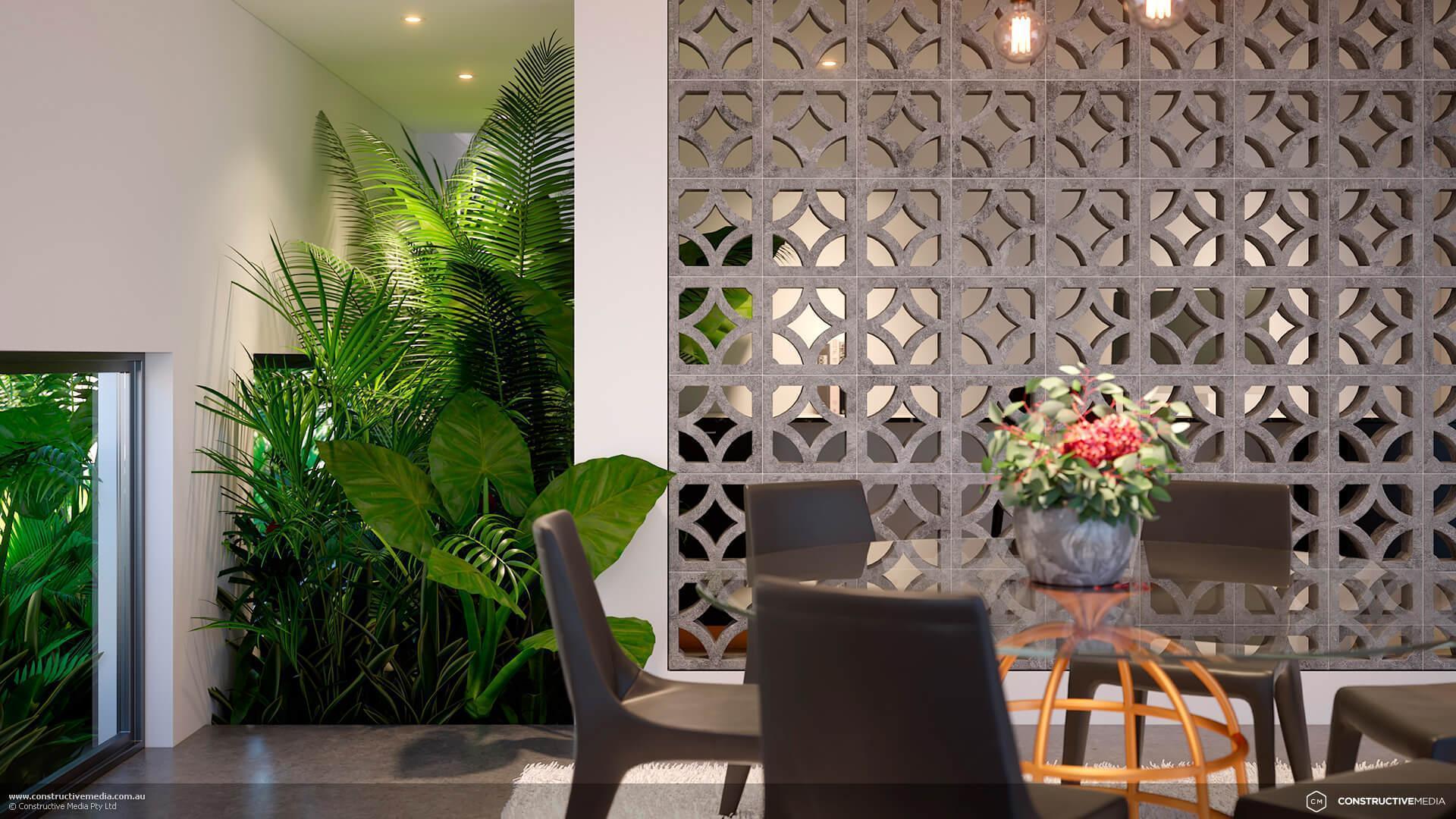 One common misconception in creating CG renders that sell is that you need to "show everything" in the one shot.
Similar to what makes great photography so great is the common saying "less is more." We all have imaginations, aspirations, and life experiences that we draw upon when we see something. So by trying to cram everything into the one image is to deprive the brain from making these mental connections.
So instead of taking the "one shot that does it all" really stop and think whether you need it, or if the message is better spoken using an array of more focused images.
Below is an example of what we have created for home builder Residential Attitudes – a set of visuals that tells a story about the spaces within a home design, rather than just a 'product.'
As a whole, the set of renders paints a much better picture than just the one overall shot, and is therefore a stronger selling tool.
Let's Work Together:
To start your next project, simply let us know a little about yourself and let's work together to build something great!
---