The dual-core cows have landed!
The beasts of burden have arrived! 126kg worth of renderfarm was delivered to the Constructive Media office yesterday, ready to be introduced to the existing farm. After analysing the situtation (ie. "How on earth do we set these up?") we took a quick trip across the road to Ikea to buy some shelving and started setting it all up! (Walking back to your office wielding two sets of shelving isn't the smartest thing to do, but it did have to be done)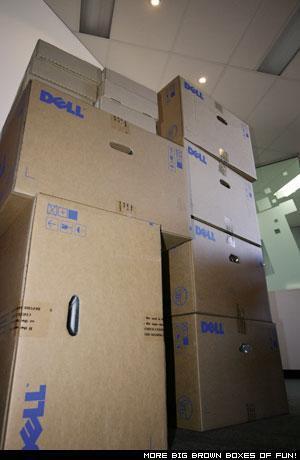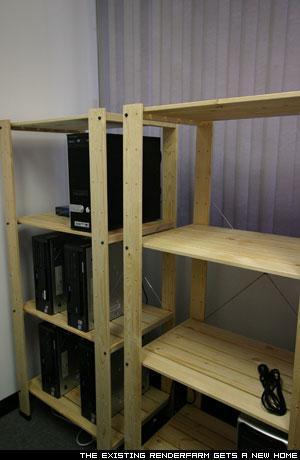 A few minutes later the shelves were up, and it was time to put the old renderfarm back into action. A few more minutes later the old renderfarm was back up and running, good thing too, as we've still got heaps of work that needs to be processed!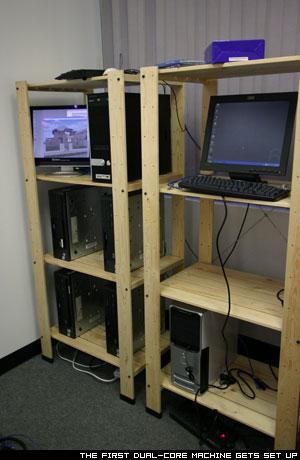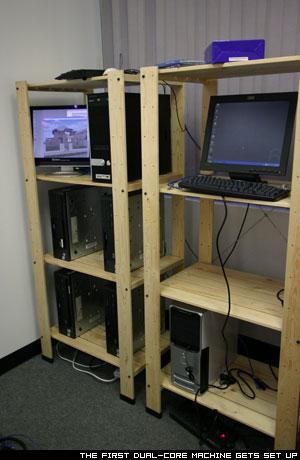 The dual core machines were unpacked and configured – this took quite a while but heck it was worth it! The end result? Well, we had hoped to have had 12 renderfarm machines by July 2006 – as it turns out we now have 11 renderfarm machines right now!
A sample image was tested on the renderfarm – for no reason, it was the one below: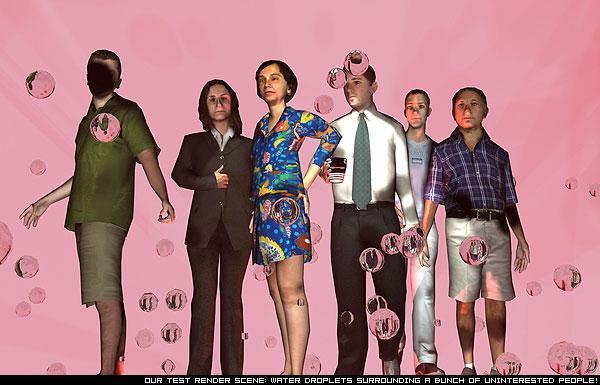 A single machine took 6 minutes 35 seconds to process this 1920x1200px image, and putting six machines on brought this time down to 1 minute 17 seconds! You can imagine that what used to take hours or even days to process will be done in a fraction of the time!
We're as excited as a bunch of people surrounded by water droplets! (Well ok, we look more excited than they do!)
Related Links
Dell Australia :: www.dell.com.au
IKEA :: www.ikea.com.au (go GORM!)
Let's Work Together:
To start your next project, simply let us know a little about yourself and let's work together to build something great!
---