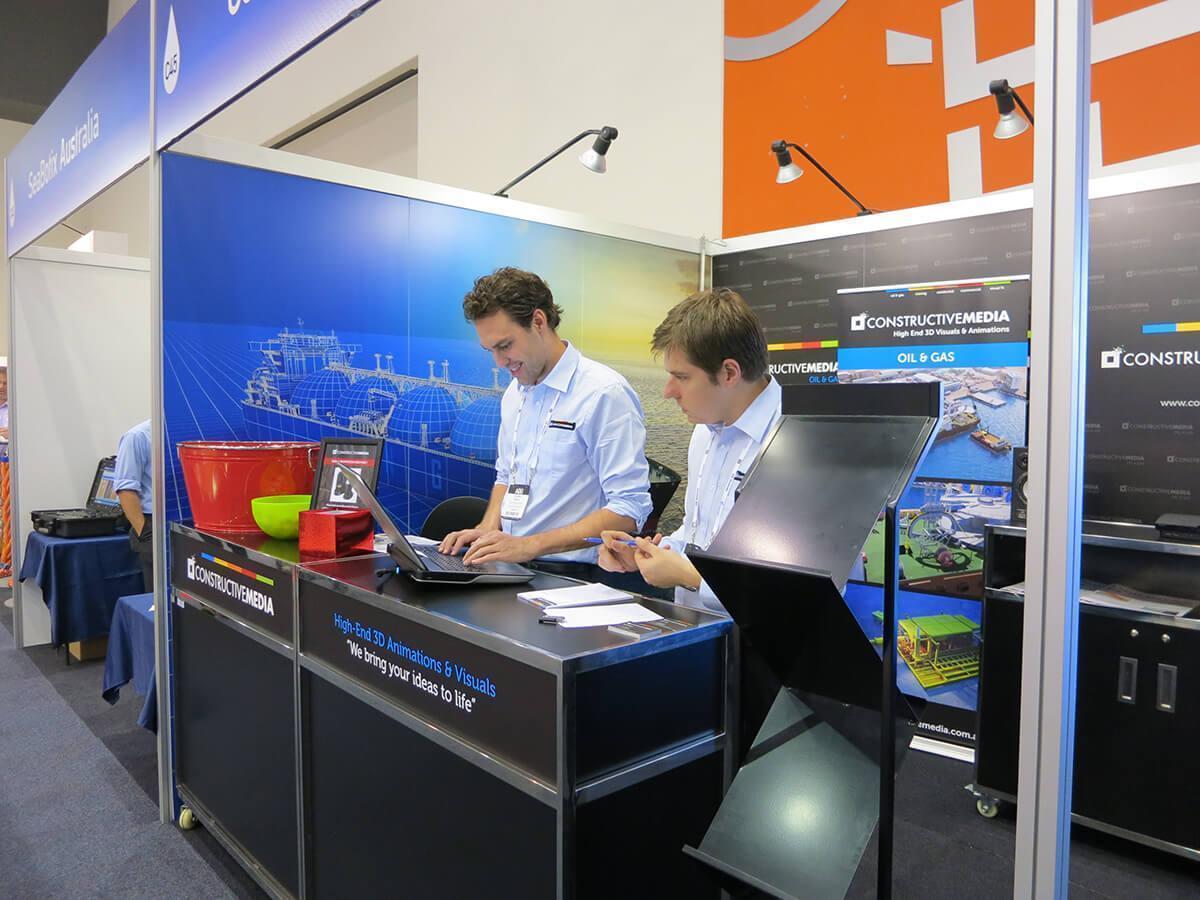 The Australasian Oil & Gas Exhibition wraps up for another year – and this year didn't disappoint! Thank you to all who visited our stand at AOG 2013, it was a pleasure meeting and sharing ideas with you all.
This year we brought out a 9-panel display which was the perfect way for us to display just a sample of some of the 3D work that we have done in the past year. A special mention of thanks goes out to our stand neighbours Subsea 7 and SeaTools/SeaBotix for putting up with our showreel music for the past 3 days (although we did also get quite used to hearing "Seven Seas of Rhye" every 5 minutes from the Subsea 7 stand!!)
Congratulations to Cynthia who has won the Nespresso U Coffee Machine that we had as our prize for visiting our stand at AOG 2013.
Here are just a few snapshots from the event – looking forward to seeing you all again in 2014!
Let's Work Together:
To start your next project, simply let us know a little about yourself and let's work together to build something great!
---