Brookfield Multiplex Wins Perth City Link Bus Project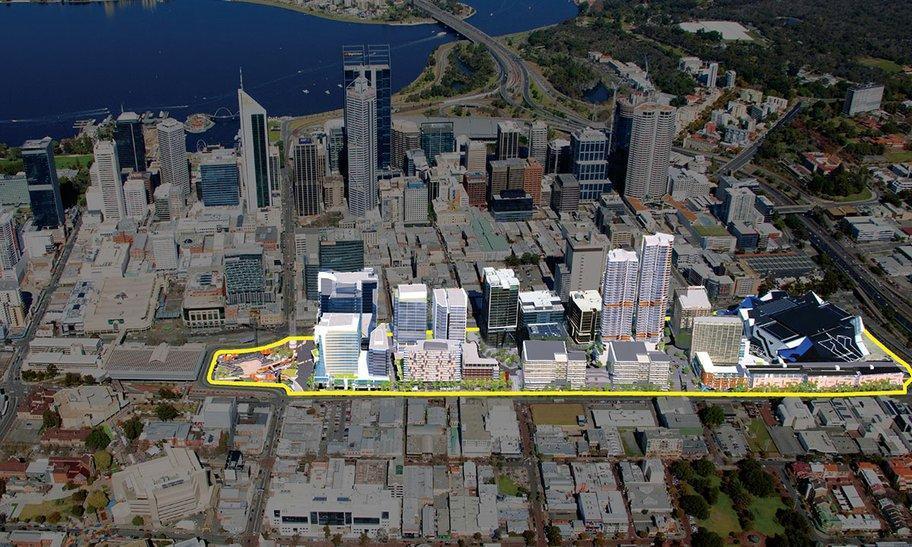 Brookfield Multiplex and BG&E have been selected to complete the construction of the new underground station to replace the Wellington Street Bus Station, under an alliance with the Public Transport Authority (PTA). This part of the $249 million bus project is part of the larger Perth City Link project. Constructive Media is proud to have assisted with presentation materials for the tender of this project, having produced an animated video depicting deconstruction and construction phases.
The consortium – operating as City Busport Alliance – will commence work on the new underground bus station from early next year (2014), with the new underground bus station to expected to be completed by mid 2016.
Perth City Link project is a $4 billion development which will re-connect the CBD with the Northbridge entertainment precinct for the first time in a century, as well as injecting a mix of transit, commercial, residential and retail areas that will stretch over 13.5 hectares.
The new bus station – which will comprise a 195 metre long underground bus loop and passenger lounge, located between Wellington and Roe Streets – is part of the second stage of works at the Perth City Link project. The new terminal will ultimately merge with an extensive network of bus, rail and pedestrian upgrades being undertaken to ensure seamless connectivity across the site to cater for future population growth.
Brookfield Multiplex won the contract through its Engineering and Infrastructure (E+I) division, which now boasts a $575 million portfolio of projects across Western Australia – including the Roy Hill Mine Accommodation Village in the Pilbara. Previous transport projects include the Subiaco Railway Tunnel and Station for the Metropolitan Redevelopment Authority as well as the Southern Suburbs Railway (Package A) for the PTA.
Over 50 years Brookfield Multiplex has completed almost 800 projects across the globe worth about US$50 billion.
The Brookfield Multiplex contracting business currently has a US$9.1 billion global workbook across 51 projects spanning a variety of sectors including mining, rail, water, residential, entertainment, health, retail, commercial and education.
Let's Work Together:
To start your next project, simply let us know a little about yourself and let's work together to build something great!
---