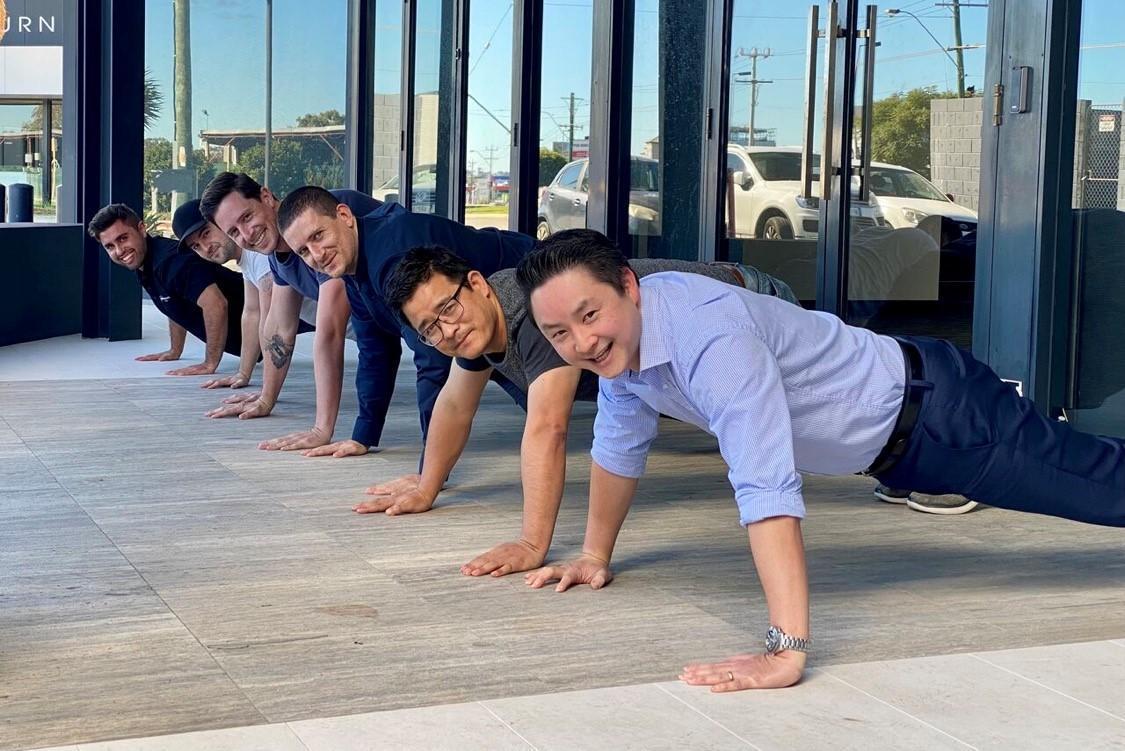 We saw an opportunity to combine 2 great causes, The Push-Up Challenge and Racing for MNDi's "Against The Clock" Challenge! So to make the most of the winter sunshine, we headed out to the front entry and tried to do as many push-ups in 60 seconds as possible!
Managed to do 226 push-ups, so at 50 cents per pushup we donated $113 to Racing for MNDi!
The Racing for MNDi Foundation was set up to raise awareness for Motor Neurone Disease, and the foundation funds genetic based research to accelerate game-changing treatments for all forms of MND.
We've still got a few days left in the 2021 Push-Up Challenge, which aims to raise funds and awareness for mental health while getting fit and having fun doing 3,318 push-ups in 25 days!
We have raise over $1,800 for Lifeline WA and have already completed more than 22,000 push-ups! Check out our team page here.
Let's Work Together:
To start your next project, simply let us know a little about yourself and let's work together to build something great!
---