Constructive Media to participate in the JDRF Walk!
On October 12 2008, The Perth Walk to Cure Diabetes is on at Burswood Park. Raising money to help find a cure for Juvenile Diabetes, the Constructive Media team have set a goal of raising $500 – if you would like to donate, please visit or team page on the JDRF site!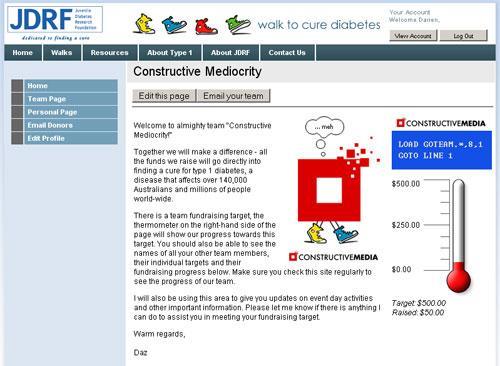 Related links:
JDRF (Constructive Mediocrity) : http://walk.jdrf.org.au/teamParticipant.asp?teamID=1930/
Let's Work Together:
To start your next project, simply let us know a little about yourself and let's work together to build something great!
---