We've known it for a while now (humility runs throughout this company!) but gosh darn it, it's time we tell the rest of the world that we roc! If you're wondering if our English skills are lacking somewhat, let us explain with this very apt photo:
That's right, Constructive Media (with the assistance of the very talented people at ROC Candy) now has its logo on the face of some delicious treats that are just begging to be eaten by our clients! (Well, the candy that makes it out of our doors at least!)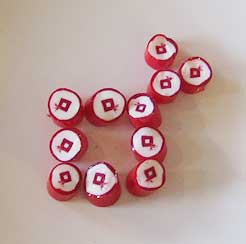 Located in the Piccadilly Arcade, these treats are handmade and are incredibly detailed – kudos to the staff for a job well done! If you're near our office make sure you stop by and get a handful while you can!
Related Links
ROC Candy :: www.roccandy.com.au
Let's Work Together:
To start your next project, simply let us know a little about yourself and let's work together to build something great!
---