Putting the icing on the cake for charity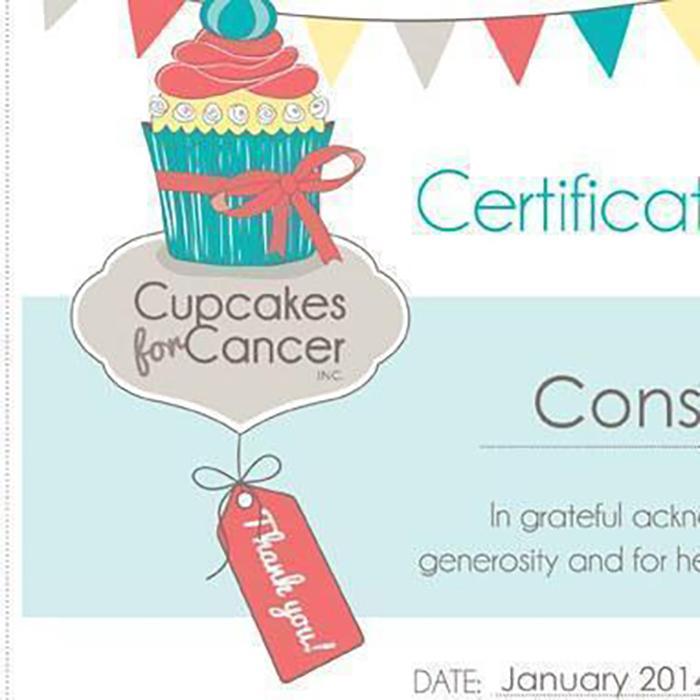 At Constructive Media, we are committed to supporting organisations that make a difference in our community by helping to improve the lives of those in need or less fortunate.
Cupcakes for Cancer is dedicated to minimising the impact of cancer on young adults through funding research and support programs, and since its launch in 2012, Constructive Media have been proudly sponsored the Cupcakes for Cancer website, which is "crucial to the Campaign's sweet success" (Sara Winter, Founder & Director). To date Cupcakes for Cancer has raised nearly $65,000, with funds still rolling in. All funds raised have provided much needed research and support services for young adults with cancer.
Constructive Media are incredibly proud of the part we've been able to play in helping Cupcakes for Cancer spread awareness of this worthy cause whilst bringing the community together through fun, engaging and really yummy events!
"Without your ongoing support and generous assistance in maintaining the site, Cupcakes for Cancer, would not be able to continue and we will always be eternally grateful for everything you have done and continue to do for our cause."
– Sara Winter, Founder & Director
You can help Cupcakes for Cancer reach their target of raising $100,000 by the end of 2014 by Signing up to host your very own Cupcakes for Cancer fundraiser or donate some spare change to this worthy cause.
(update) Cupcakes for Cancer has closed in 2015 after raising more than $75,000 for young adults with cancer.
Let's Work Together:
To start your next project, simply let us know a little about yourself and let's work together to build something great!
---