Now an annual event, a casino night was held last Friday to raise money to help find a cure for Juvenile Diabetes! On arrival guests were issued "funny money" to bet with and were asked to donate a token amount to the Juvenile Diabetes Research Foundation – apart from a dodgy money wheel that paid out 4:1 on a few too many occasions, the night went well for all concerned, with Larissa Plackett taking out the perpetual prize, a coveted "50 cent" framed poster passed on from last year's winner, Jamie Lee.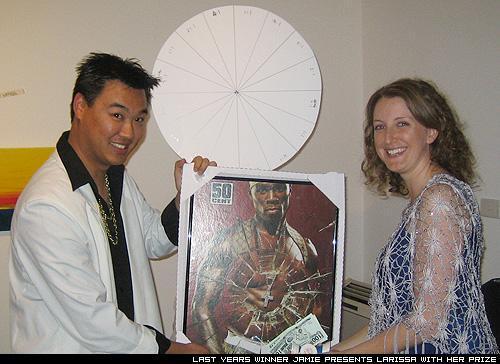 The event is held every year as a fundraiser for the Juvenile Diabetes Research Foundation (JDRF) – the famous "Walk to Cure Diabetes" is on in every major capital city so you too can help! Approximately 80,000 participants take part in this walk, and this year it's on at Burswood Park – Sunday 16th October, 2005.

Starting at 10am, it's a 7km scenic walk along the Swan River, finishing back at Burswood Park where you can relax and listen to live entertainment while the kids enjoy the carnival rides, face painters, balloons and much more!
By registering for the event you will also be eligible for some fantastic prizes – not to mention you're helping to find a cure for Juvenile Diabetes!
Thanks to all who attended the event, and commiserations to Russell who thought he had the night won with $2,000 worth of poker winnings, only to be gipped at the last minute by the aforementioned dodgy money wheel, which lead to Larissa winning the night with more than $10,000!
Related Links
JDRF Walk to Cure Diabetes: www.jdrf.org.au
Let's Work Together:
To start your next project, simply let us know a little about yourself and let's work together to build something great!
---