Sneak peek of the 2005 Regional Telethon Home!
The tradition of Telethon is something that all West Australians can be proud of. Here are some facts about Telethon that will reinforce just why it is Australia's most significant television charity appeal:
i. Telethon 2004 raised $2,867,467, a quarter of a million dollars more than 2003
ii. This money is distributed to a variety of charities, including Princess Margaret Hospital for Children, the Telethon Institute for Child Health Research, the Arthritis Foundation, Lions Cancer Institute and many more
iii. Since its inception in 1968 Telethon has raised more than $65 million for the children of Western Australia.
The big donations come in from the housing industry, with a Regional and a Metropolitan Telethon Home put up for auction. Last year the kind souls at WA Country Builders built their first Telethon Trek Home, with all profits going to the Albany Children's Hospital – this year looks like they'll come up with a repeat effort, which is simply amazing work from all the suppliers, labourers, and support staff.
Constructive Media is proud to be a part of this process, by assisting with the pre-construction visuals to assist Interior & Exterior designer Jodie Cooper with colour selections, and also to aid in the promotion of the Telethon Homes to suppliers and the general public.So it is with great fanfare that we present to you a sneak peek of the Regional Telethon Home for 2005!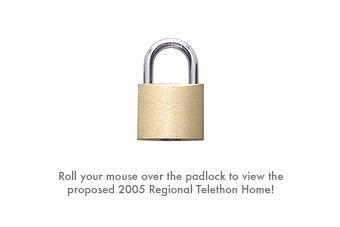 This years Regional Telethon home is to be constructed in the Dalyellup Beach Estate, on a lot donated by the Satterley Property Group. To be built by WA Country Builders, the home is due for completion in July but in the meantime you can at least say that you know what it's likely to end up looking like!
Related Links:
Telethon: telethon.7perth.com.au
Jodie Cooper Interior & Exterior Design: www.jodiecooperdesign.com.au
WA Country Builders: www.wacountrybuilders.com.au
Satterley Property Group: www.satterley.com.au
Let's Work Together:
To start your next project, simply let us know a little about yourself and let's work together to build something great!
---