The Constructive Media staff took to the Wanneroo International Kartway (yes, round 2) for twin-engined non-governed Super Sprint Racing! Backed up by a Nando's feast and Avatar 3D, what better way to celebrate the end of the year!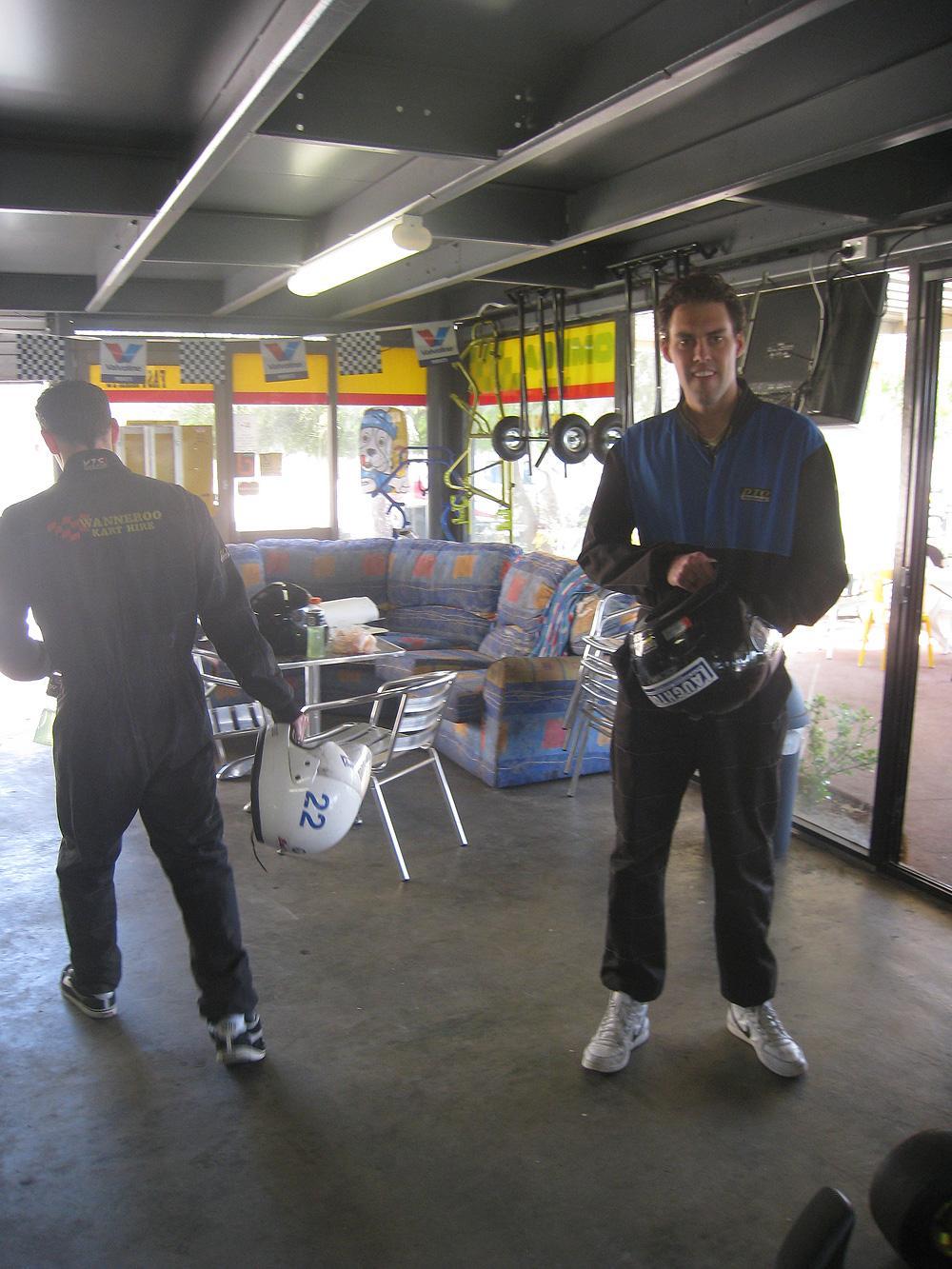 Bjorn holds out his helmet to collect any spare coins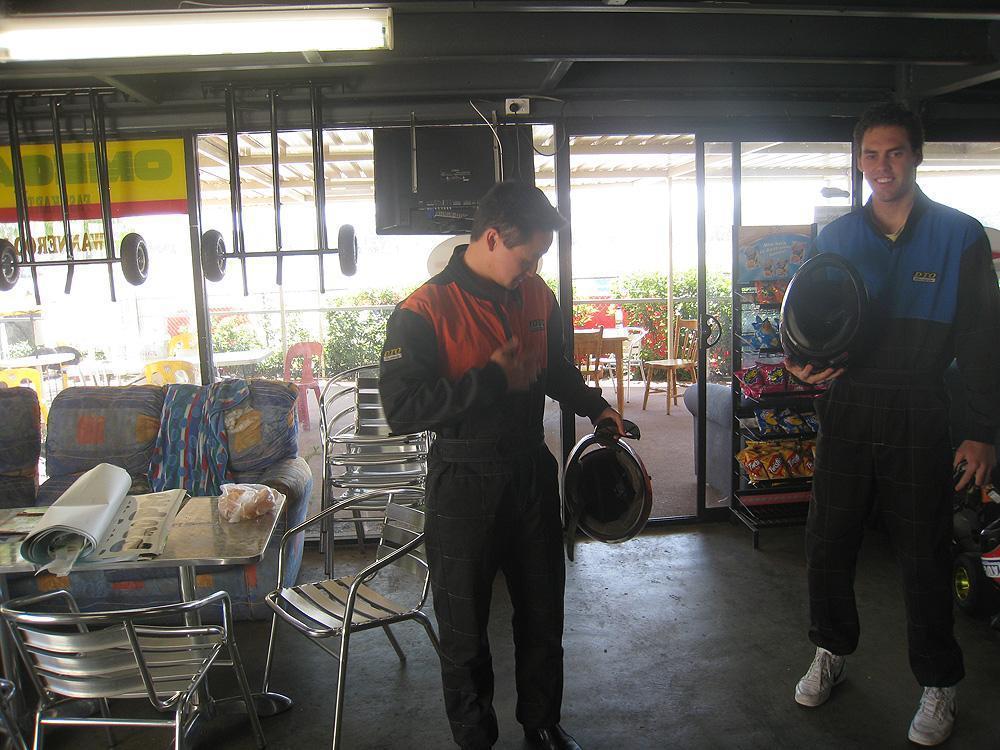 Daz dusts off the funk from the previous wearer of the racesuit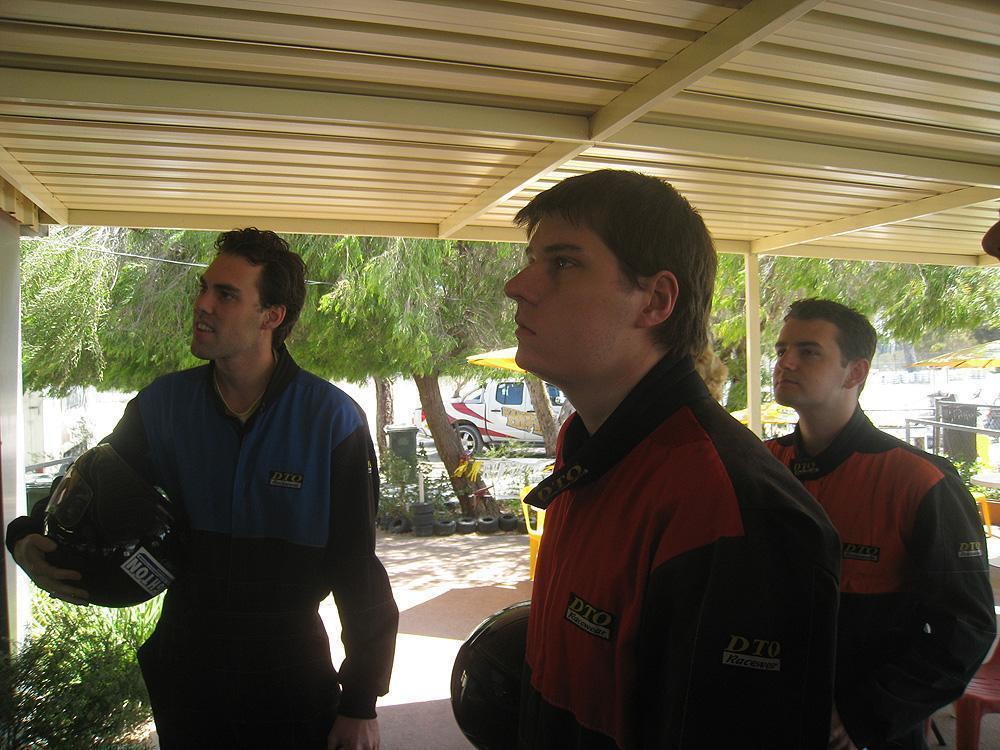 Bjorn, Damo, and Mark check out the times after the first heat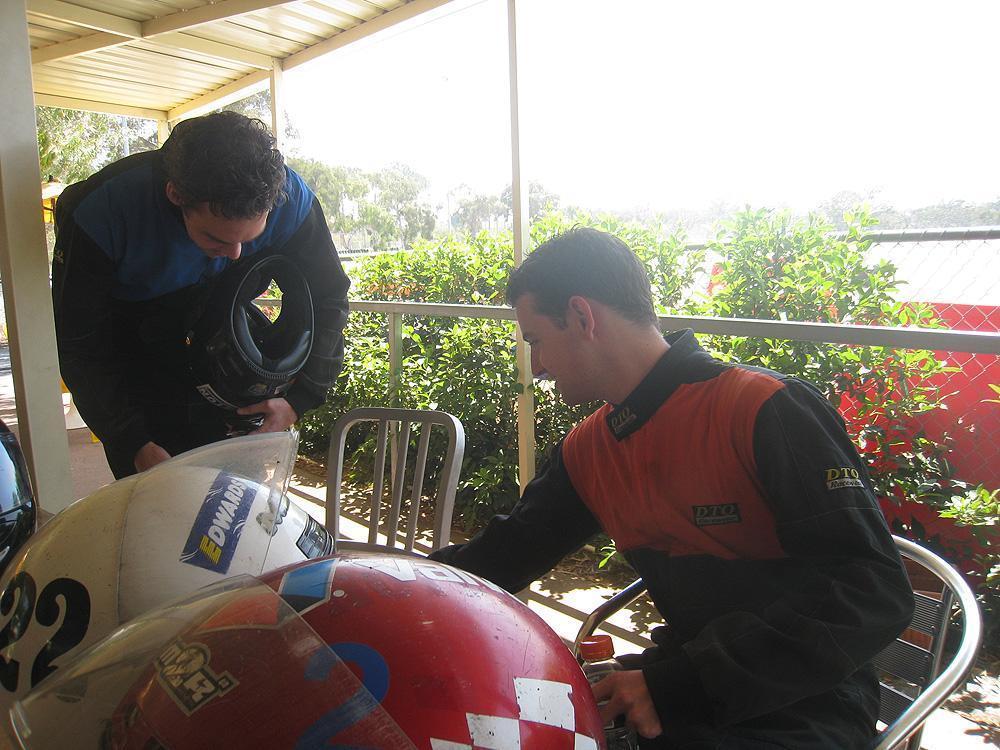 Bjorn and Mark wonder at how a metal seat can be painted in silver yet look like wood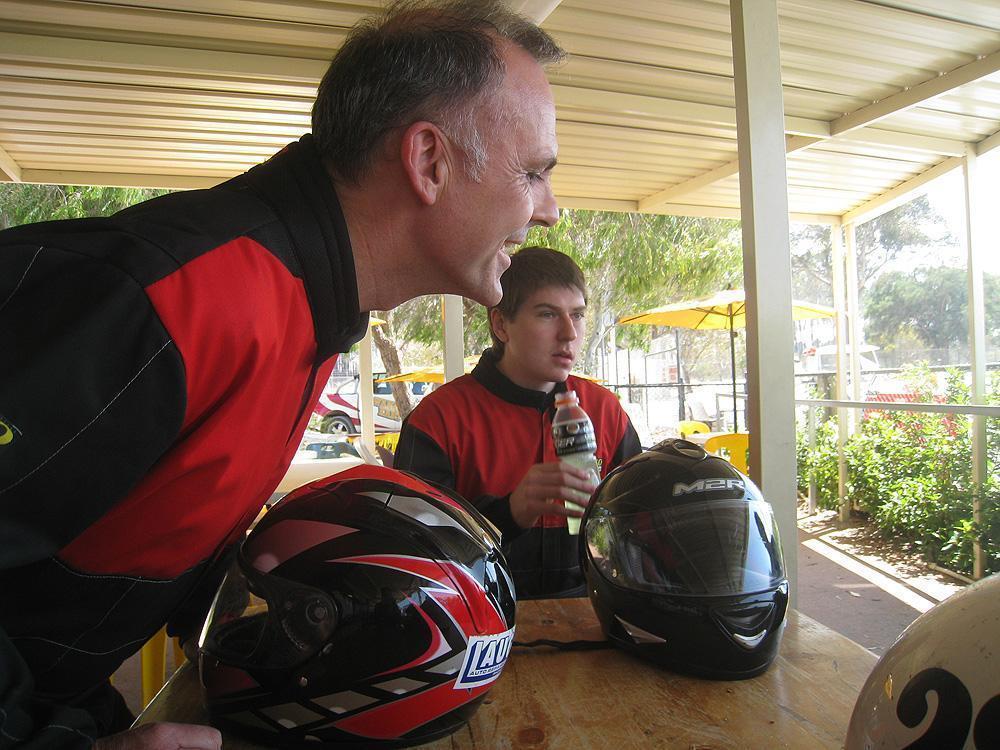 Jim checks out the incredibly interesting seat too; Damo sips from his limited edition "Tigerade"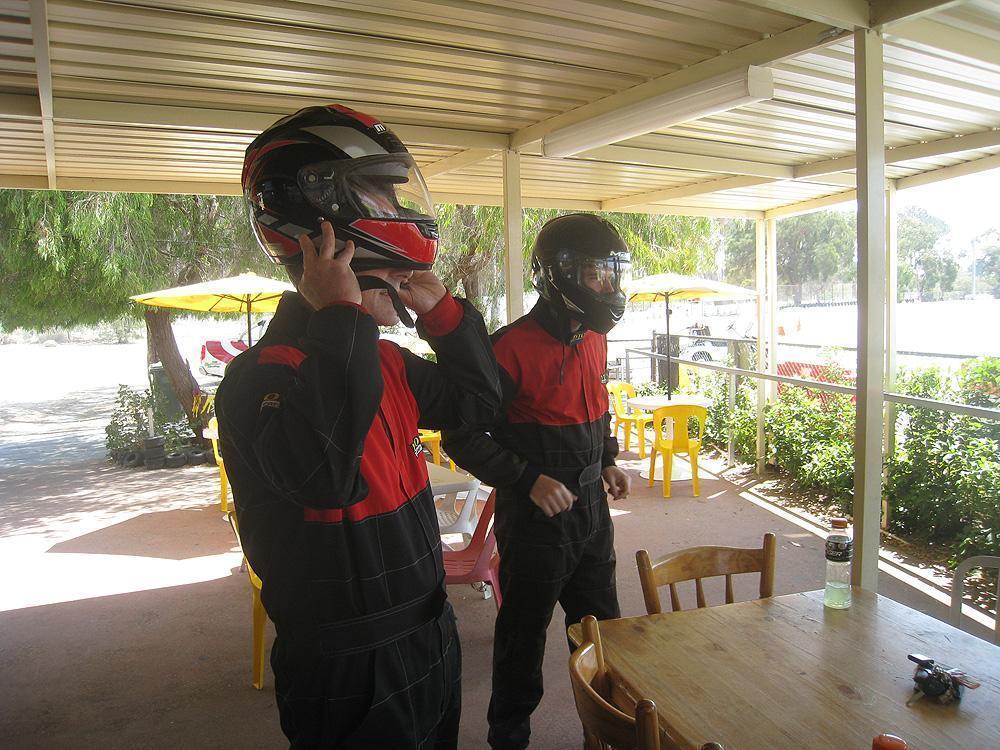 Jim tries on his "drive-by-intuition-only" helmet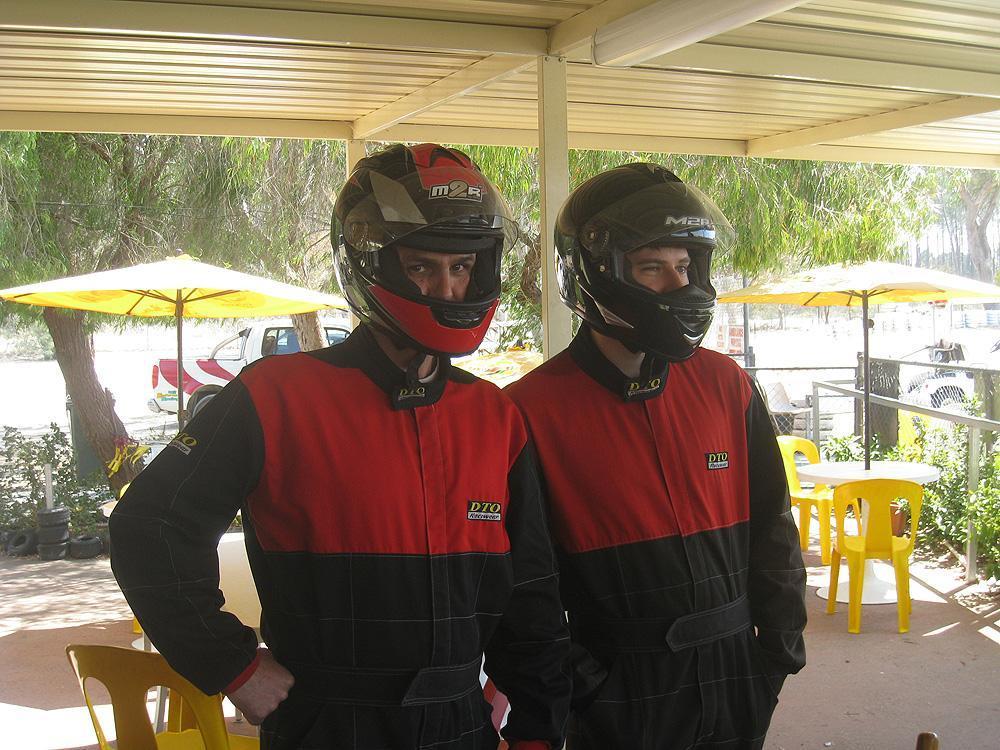 Jim models next to Damo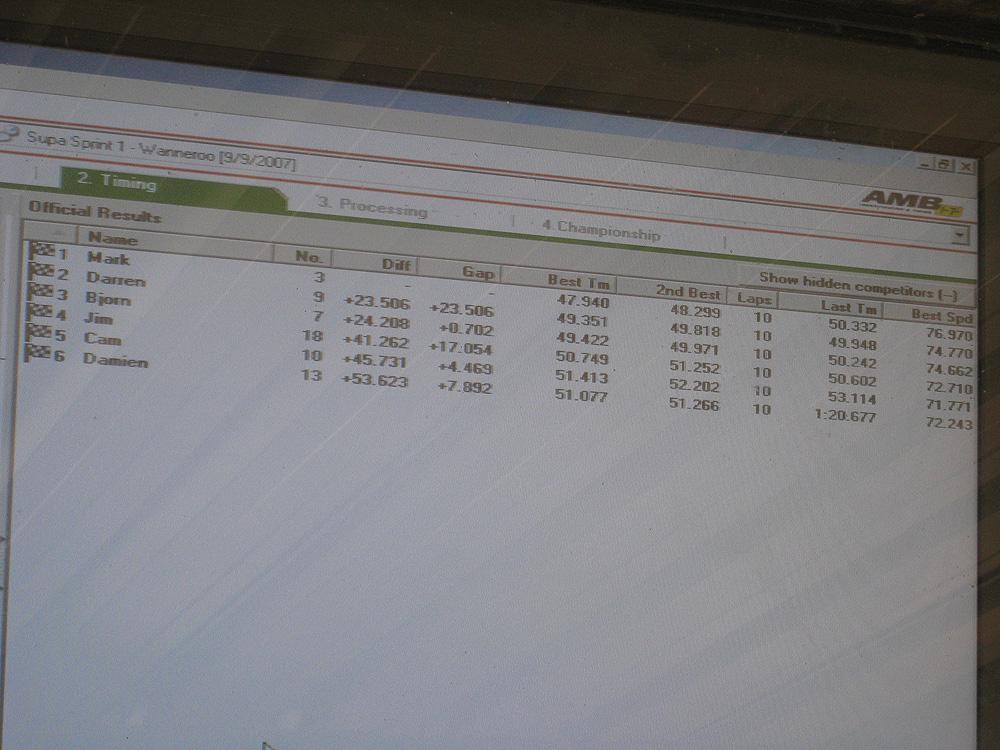 Final feature race scores – Mark in 1st, Darren in 2nd, Bjorn rounding up 3rd by 0.702 seconds…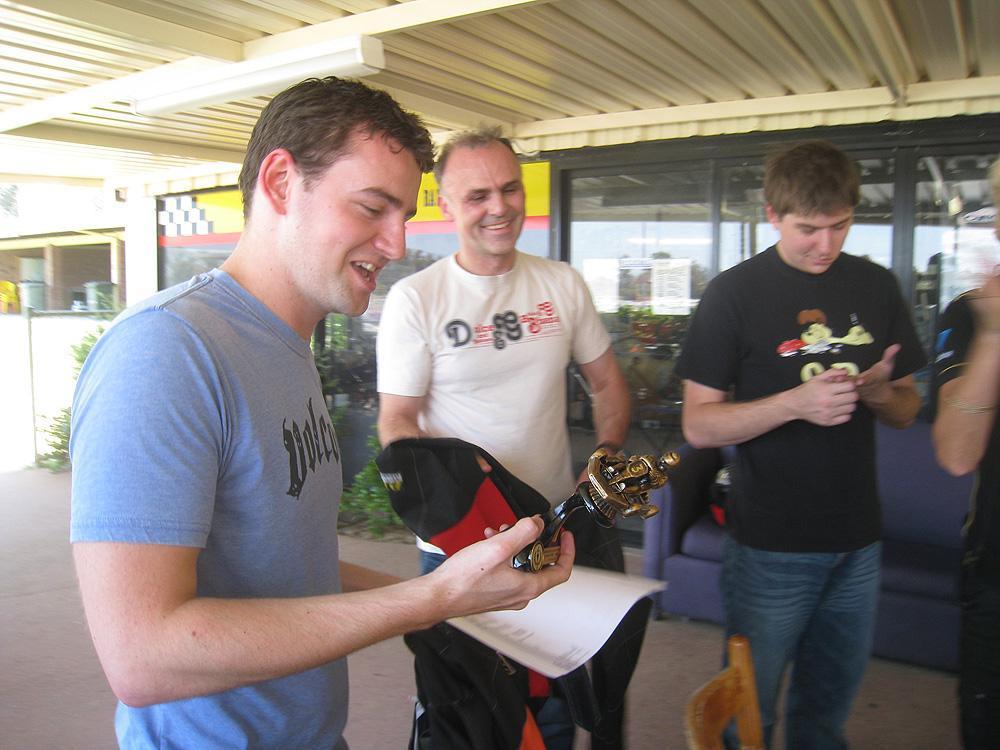 The winner accepts his trophy; Damo laments losing one of his twin engines mid-race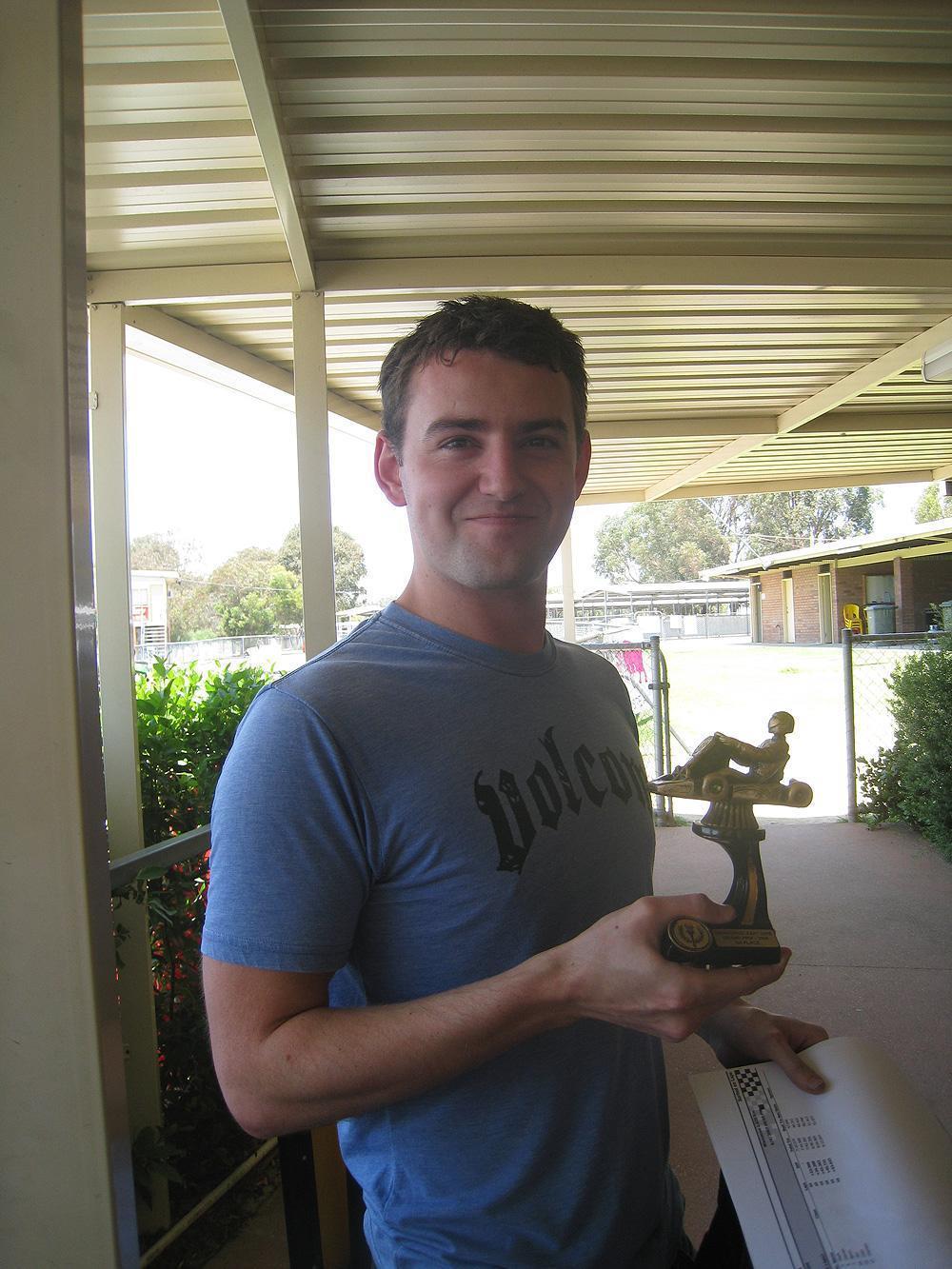 Mark posing with his trophy.
Related Links:
+ Wanneroo Kart Hire – www.wannerookarthire.com.au
Let's Work Together:
To start your next project, simply let us know a little about yourself and let's work together to build something great!
---