After investing countless dollars in new software, and in particular the Vray rendering engine, the release of the new Nine Inch Nails video clip "Only" is 95% computer-generated, and done in Vray. Directed by David Fincher of Fight Club fame, it has got some of the most stunning computer-generated scenes that we've … umm.. seen!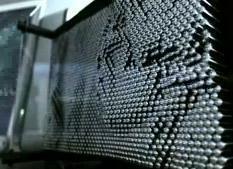 Related Links
Nine Inch Nails web site: www.nin.com/visuals/index.html
Let's Work Together:
To start your next project, simply let us know a little about yourself and let's work together to build something great!
---