The Inaugural Constructive Media Race at Ascot
Mark this one down in your diaries folks – March 6, 2010 will feature the Constructive Media Cup/Stakes/Plate/Handicap race at Ascot Racecourse! Constructive Media has been a proud supporter of Perth Racing for years and will be celebrating this event in style!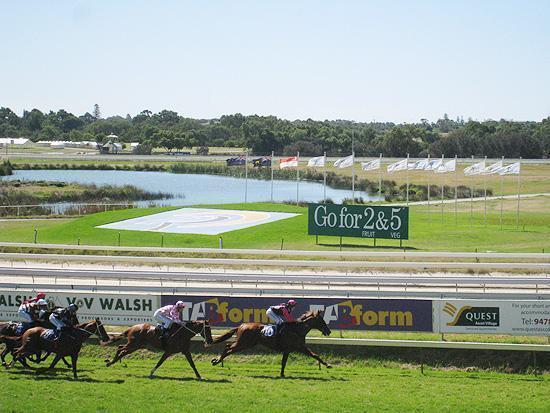 Come along to Ascot Racecourse to witness this prestigious event – the Constructive Media Racing game might even be re-instated as a tribute to the occasion!
*Update – Race Results *
1. On the Carpet – Jockey W A PIKE – Barrier 3 – Weight 56.5
2. Shock Value – Jockey J J BROWN – Barrier 5 – Weight 57.0
3. Proud Falcon – Jockey P J CARBERY – Barrier 2 – Weight 53.0
4. Lead Rope – Jockey P D KNUCKEY – Barrier 1 – Weight 54.0
5. Lunar Module – Jockey B M PARNHAM – Barrier 6 – Weight 53.0
6. Northwater Boy – Jockey L CAMILLERI – Barrier 4 – Weight 57.0
7. Pencaza (NZ) – Jockey J R HILL – Barrier 7 – Weight 53.0
Related Links:
+ Perth Racing- www.perthracing.com.au