Parkinson's WA is a non-profit organisation that works hard to assist people with the condition, their family carers and loved ones. The 2011 Parkinson's WA Unity Walk will be held at Perry Lakes Reserve in Floreat on Sunday September 11, 2011.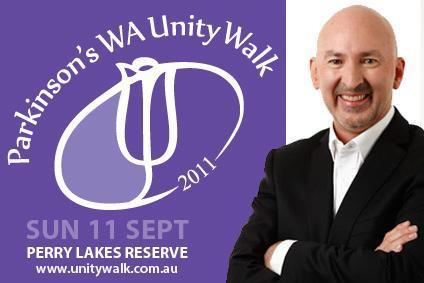 Show your support by walking on behalf of someone living with Parkinson's or remember them by wearing a Parkinson's WA 2011 Unity Walk 'Honour Card' with your loved one's name, photo and a message. Every person with Parkinson's who completes the Walk will receive a recognition Certificate, individually created and mailed out after the event. Collect one every year and display your ongoing personal accomplishment and support for the event!
For more information please visit:
Related Links:
Everyday Hero – Unity Walk (WA): http://www.unitywalkfundraising.com.au/event/UWWA2011/
Parkinson's WA: http://www.parkinsonswa.org.au
Let's Work Together:
To start your next project, simply let us know a little about yourself and let's work together to build something great!
---