Unveiling the 3D Model … of a Model!
Resulting from recent updates to the software renderers at Constructive Media, the team is proud to announce the release of their newest visual product, the Cardboard Model of a Model!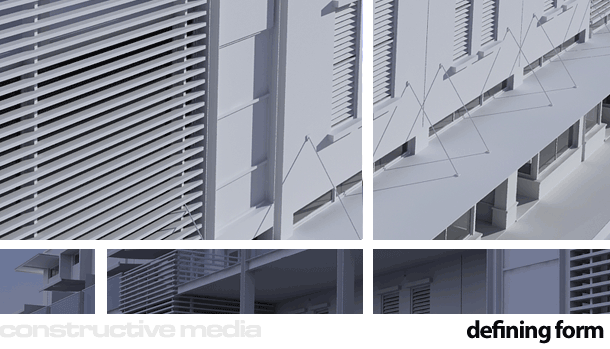 "This new visual product removes conflicts relating to opinions on colour, and allows the true form to be expressed. It gives your mind space to imagine" said Darren Kam, Director of Constructive Media.
"Yeah, it kinda happened by accident," remarked Paul Ison, developer of the visual technique.
This new development at Constructive Media opens the doors for architects and designers (including interior designers) to pitch their products to the community removing the potential for controversy over colour schemes. The example above has already assisted Campion Design in their development and has given architect Andrew Hagemann a clearer view of his masterpiece.
Let's Work Together:
To start your next project, simply let us know a little about yourself and let's work together to build something great!
---