MediaNews: Winter 2011 Edition
The Winter 2011 Edition of MediaNews:Property has been released and is available for download. If you would like a hardcopy please send through your request and one will be posted out to you.
This edition features articles on both the Regional and Capricorn Telethon Homes for 2011, a unique lifestyle village in Darch, house & land packages in Aveley, some of the latest designs by Lifestyle Homes and Perth Home Builders, as well as a new residential apartment building on the corner of Aberdeen and Pier Sts in Perth.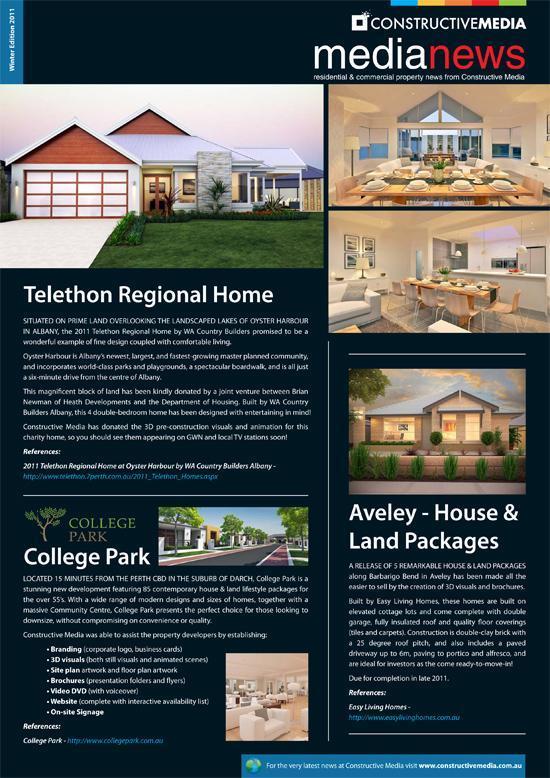 Related Links:
View MediaNews:Property – Winter 2011 Edition: Click Here